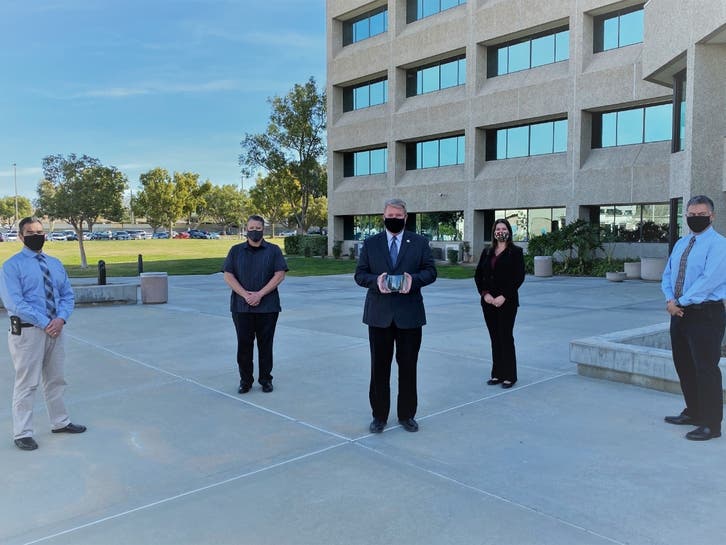 Press release from Supervisor Perez's Office:
Jan. 21, 2021
The California State Association of Counties has recognized Riverside County for its first-in-the-state, first-in-the-nation ordinance that allows home chefs to legally and safely make and sell food from their homes with a permit from the county.
The California State Association of Counties' Challenge Awards annually recognizes innovative programs developed and implemented by 58 counties across the state. Riverside County received four of the 49 awards, with a Merit Award given to the county for its Home Kitchen ordinance.
In 2019, Riverside County became the first county in California to adopt the Homemade Food Operations Act, which permits the sale of prepared meals and other foods from small-scale, home kitchen operations once counties opt in via a local ordinance. There are high barriers of entry to opening a restaurant or renting a commercial kitchen. Prior to the enactment of the state law, Assembly Bill 626 (2017-2018), there was no pathway for home chefs to get permits, and they faced getting cited or shut down. AB 626, authored by State Assemblymember Eduardo Garcia, who represents the Coachella Valley, created the opportunity to legalize meals sold from home kitchens.
Supervisor V. Manuel Perez championed the adoption of this measure in Riverside County to build a more inclusive food system, allow residents to have a source of income to support their families, support the creation of small businesses, and provide opportunities for the Latino community and many diverse communities of Riverside County that, for generations, have been part of the informal food economy and stood to benefit from this new law
Since going into effect in June 2019, Riverside County's ordinance has created 90 permitted home kitchen-based businesses across the county. The Riverside County Department of Environmental Health has a list of these permitted facilities on its Web site, and can be found at: https://www.rivcoeh.org/Portals/0/PDF/Published/Micro.pdf?ver=2020-10-23-030501-290.
"As the earliest adopter of Assemblymember Garcia's legislation, Riverside County has expanded opportunities for cooks, with a good system in place that sets guidelines, provides training and promotes safety," said Supervisor Perez. "I am proud that Riverside County has received this prestigious recognition. That's a tremendous credit to our Environmental Health team that crafted the ordinance and has made implementation of this law successful in Riverside County, and their ongoing work to educate the community. It's also well‑deserved recognition for these talented and passionate home chefs, the pioneers of a local food renaissance that highlights the county's many beautiful cultures."
A number of the established home kitchens in Riverside County have been featured in cooking shows and documentaries, highlighting the diverse cultures and cuisines across the county. These shows include:
State Assemblymember Eduardo Garcia stated: "I applaud the County of Riverside and Supervisor V. Manuel Perez for taking the lead as the first county to opt-in to the California Homemade Food Act. This first in the nation program has created opportunities for talented home cooks to enter into a space of legitimacy, out of the shadows and into the arena of becoming business entrepreneurs from their own kitchens. Our purpose behind AB 626 was to provide an avenue of economic empowerment for individuals with limited employment options. While we could have never foreseen this pandemic, thanks to Riverside County's implementation, residents have been able to utilize this program to generate income during this challenging time."
Keith Jones, director of the Riverside County Department of Environmental Health, remarked: "I would like to thank my team for rising to meet this challenge to help these micro-business operations get started while I also commend these entrepreneurs for following the health and safety requirements."
For more information on Riverside County's Microenterprise Home Kitchen Operations ordinance and how to apply for a permit, visit the Riverside County Department of Environmental Health Web site at https://www.rivcoeh.org/OurServices/Foods/MicroenterpriseHomeKitchenOperations.